I am just returned from a manic but hugely enjoyable trip to Australia attempting to persuade some broadcasters that they should be commissioning a new series called The Seed Detective which would tell the amazing stories about how our fruit and vegetables found their way into our food culture. These are stories about human colonisation, genetics, and the importance of conserving what is left of the genetic diversity of our food. Saving, seeking out and enjoying traditional, ex-commercial, heirloom and native varieties is what makes me tick.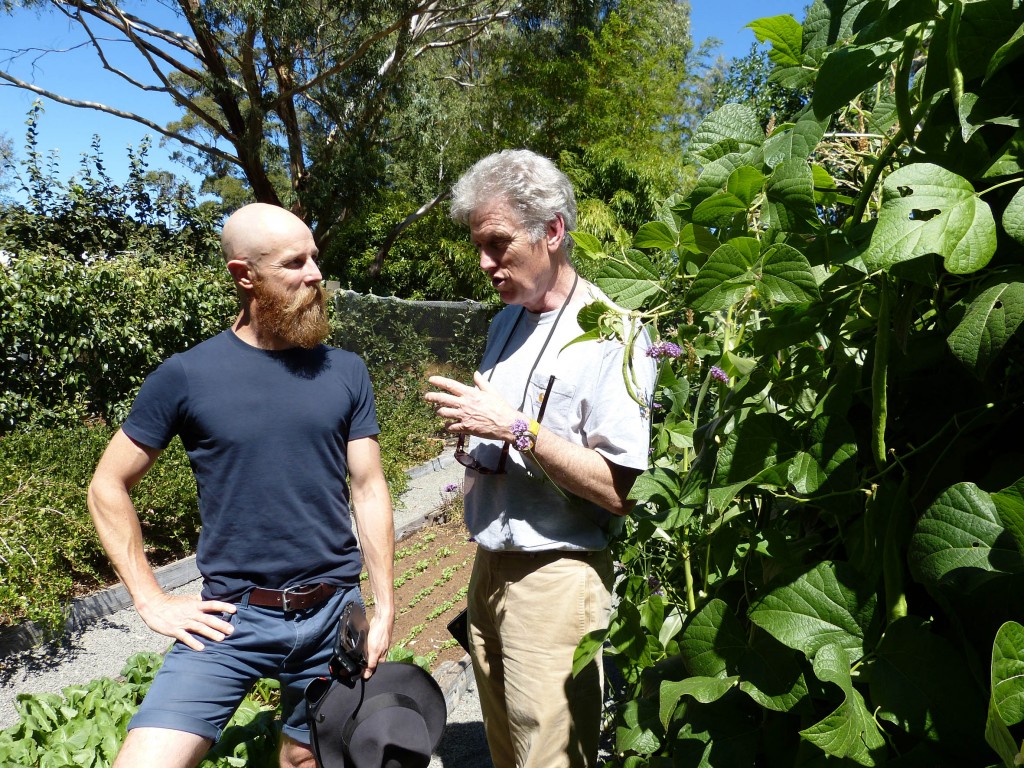 Victoria is a garden state and I met with cellist and heirloom gardener Simon Rickard who has written a wonderful book about heirloom vegetables.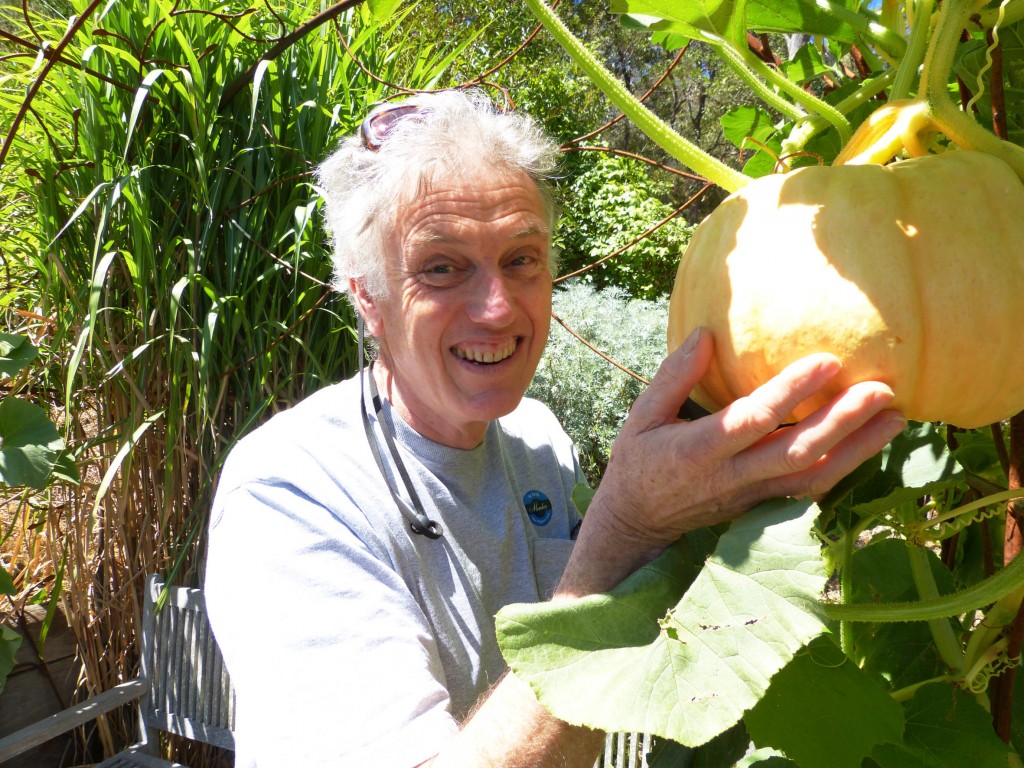 Clive Blazey created a wonderful institution, the Diggers Club. He grows, tests and sells native and heirlooms from his garden centres near Melbourne. If you are in the area go and visit them. This magnificent golden pumpkin is nameless. Another case for the seed detective.
It has been an amazing winter for requests for seeds. I have been cleaned out by numerous enthusiasts who want to grow some examples from my library. As a result I am not sending out any more seeds until later this year. Do watch this space for further news.