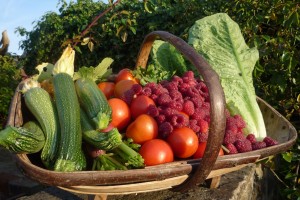 The last couple of months have been busy tending, harvesting and sowing for winter.  It is now that one realises the long row of runner beans sown with enthusiasm in May is yielding enough to feed the 5,000.  Remember the glut now and which will continue until the frosts kill the plants.  A little of lots of different vegetables is more satisfying than a lot of just a few varieties.  At this time of year I start to collect and clean seed for myself, for other seed collectors and for the Heritage Seed library.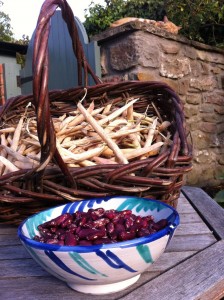 Please check out the website seed saving section to see what I do and how you too can save your own seed to grow next year.
It may be the middle of August but it is not too late to be sowing now for crops later this autumn and into the winter.  If you haven't sown spring cabbage or Kale get started now.  I like spring cabbage like Advantage, but the best stuff for those mid-winter meals and good spring greens is kale.  My absolute favourite is Asparagus Kale and I have a good supply of fresh seed just harvested.  So long as you are able to transplant your brassicas by then end of September you will get a good crop come springtime.  Start off seed in pots or root trainers in regular John Innes seed compost.  Keep well watered and also protect seedlings from attack by cabbage white butterflies using a screen of enviromesh or fleece which is obtainable from any half-decent garden center.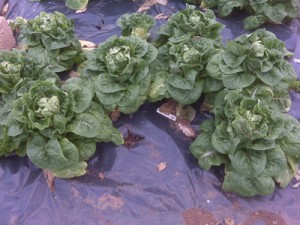 Overwintering lettuce can also be sown now.  Winter Density is a very reliable cos-type which if sown outside now can be thinned or transplanted in September either under a sturdy cloche or into the greenhouse border.  Large pots in a greenhouse are also good for growing on your lettuce.  Allow four plants to a 12-inch pot of good multi-purpose compost.  I like to add some dried blood when transplanting to encourage leafy growth.  This is especially important early in the new year if you want crisp tasty lettuce for Valentine's day and before! Other very reliable winter lettuce worth a go are Valdor and the best cos of the lot, Lobjoits Green Cos.
Rocket, Mizuna and many Chinese greens can be sown now for harvesting up until Christmas and beyond if the weather is clement.