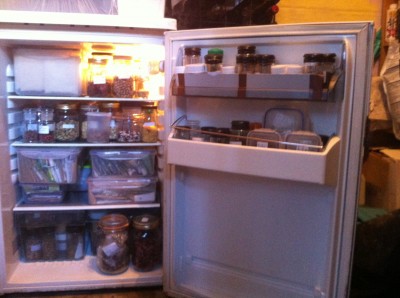 It's that time of year, when I start to fantasise about my vegetable successes in 2015. Of course everything will grow perfectly but the reality is always different. Successes are tempered by failures and lessons always learned. Already I have the HSL onion Up to Date growing in the greenhouse so I can be sure of a good crop which i can then store through next winter to grow on for seed in 2016. In the first polytunnel that I have erected in my new vegetable garden Omani garlic is growing strongly despite the cold weather – or maybe because of it and I have a small crop of Bowland Beauty broad bean coming on hopefully to yield a nice crop for the table in May.
Every day the postman delivers requests for seeds from HSL members and visitors to the website. It is an exciting time and great to share what seed I have packaged up just for that purpose.
I have a number of new additions to my library including several Canadian heirloom beans and most exciting for me an heirloom pea from my new friend and fellow vegaholic Jesus Vargas from Girona in Catalonia, Spain.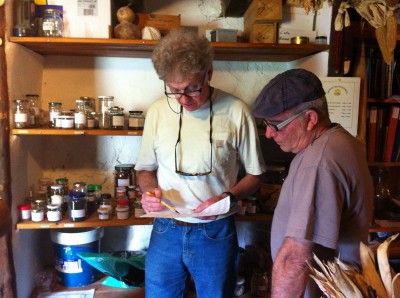 Jesus comes from a long line of Catalan farmers and vegetable growers and a treasured part of his collection of some 150 local varieties is a pea grown by his grandfather and named after his grandmother Avi Juan.
The pea grows to about 1.5 metres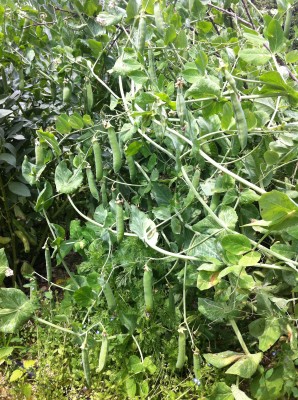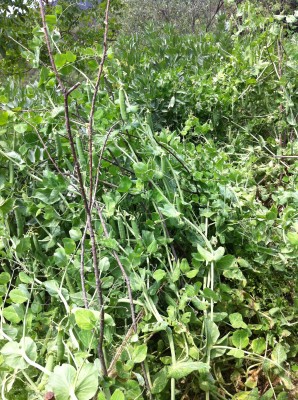 and yields heavy crops of large, tender and delicious peas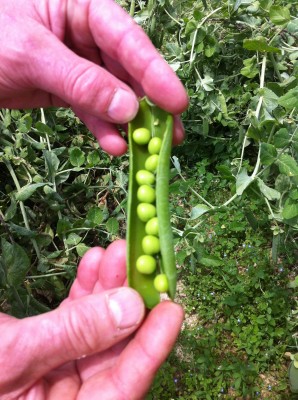 Imagine my delight when a large envelope full of Avi Juan arrived in the post – enough for me to grow plenty for the kitchen and freezer and to share next year. watch this space for a full report later in the summer!
This weekend I will fire up the propagator to around 22 degrees and sow the first of my 2015 crop of tomatoes, chillies, early brassicas and salad crops – varieties yet to be decided. Time to get into that other fridge!