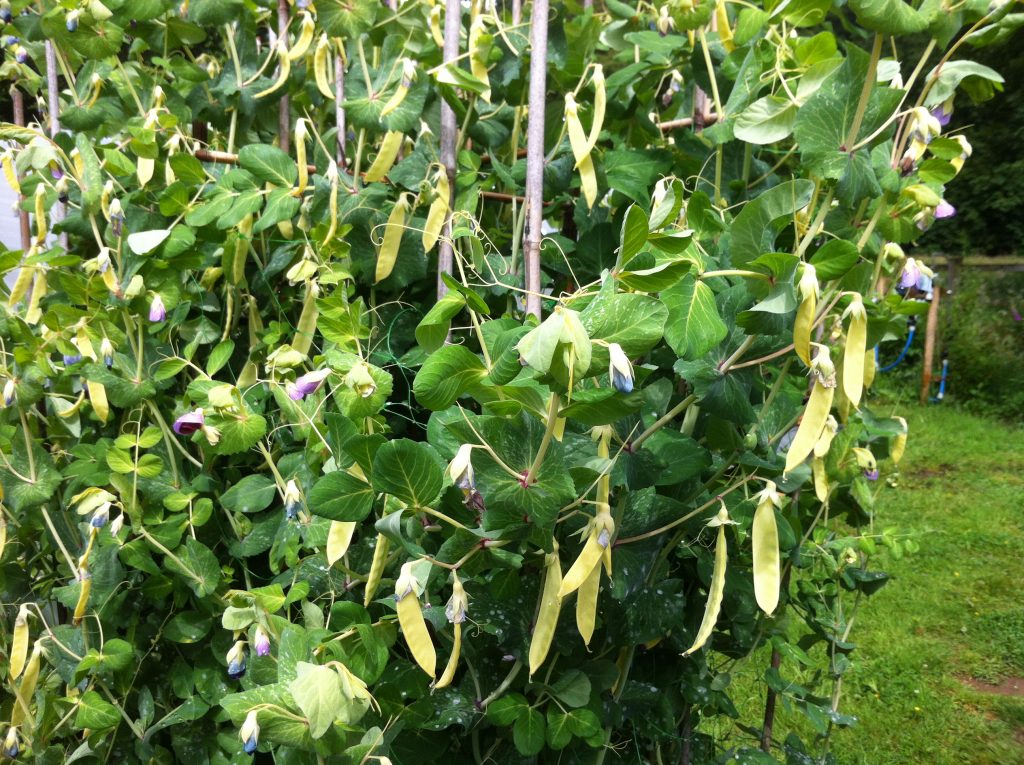 It's been a good year for peas and I have enjoyed growing a number of familiar as well as new additions to my library for culinary pleasure, to return to the Heritage Seed Library and share with fellow vegaholics. My absolute favourite new addition is Jeaune de Madras. An old French variety given to me by Gerrit Oshan from the Dutch Gene Bank in Utrecht, I am told this gorgeous and most decorative mange tout is the source of a breeding effort in the USA to develop an improved variety – not that I think this beauty needs any improving.
I have had good crops of old English stalwarts of the HSL. Robinson, unimpeachably one of the most delicious peas you will ever eat.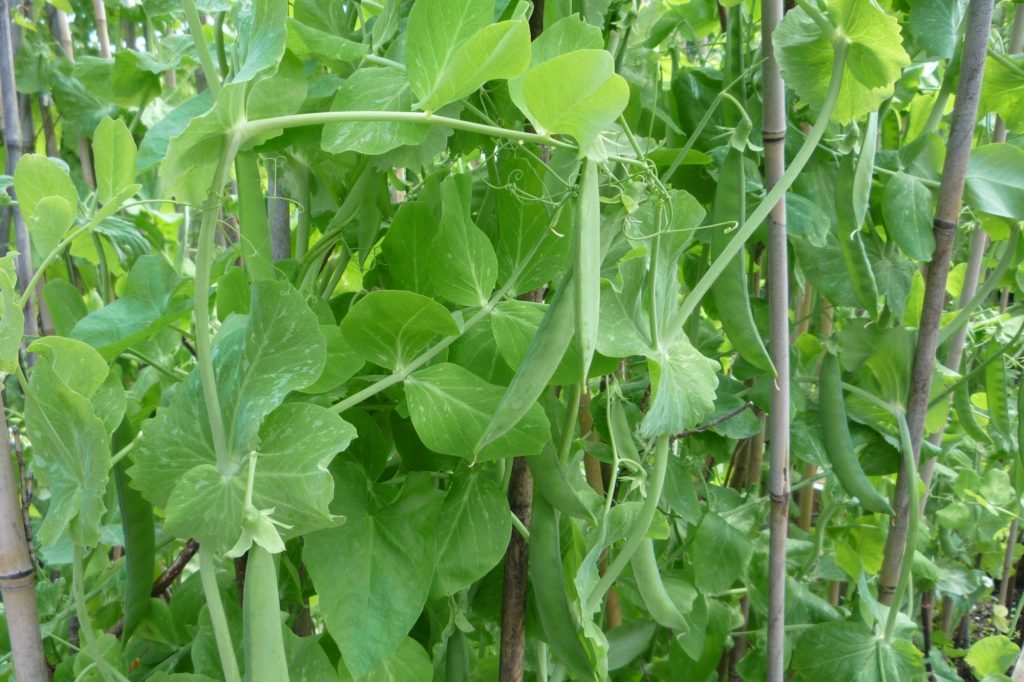 Considerd by the RHS at the end of the nineteenth century as one of the top ten peas in the world, Champion of England is another stately and yummy variety.  But you have to grow this one yourself if you want to savour its special qualities.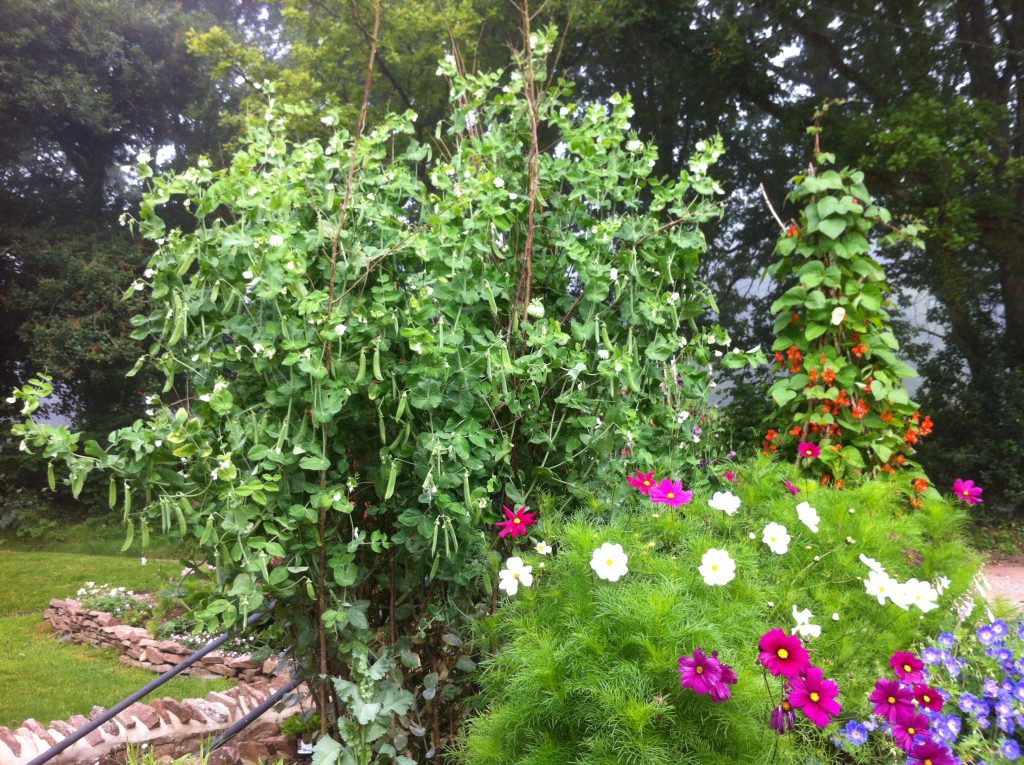 Peas come in all colours and I have grown three purple varieties this year. Two are from the HSL and well worth growing for their delicious, pale, small peas. Sutton's Purple Podded is a tall pea with delightful flowers and easily picked pods.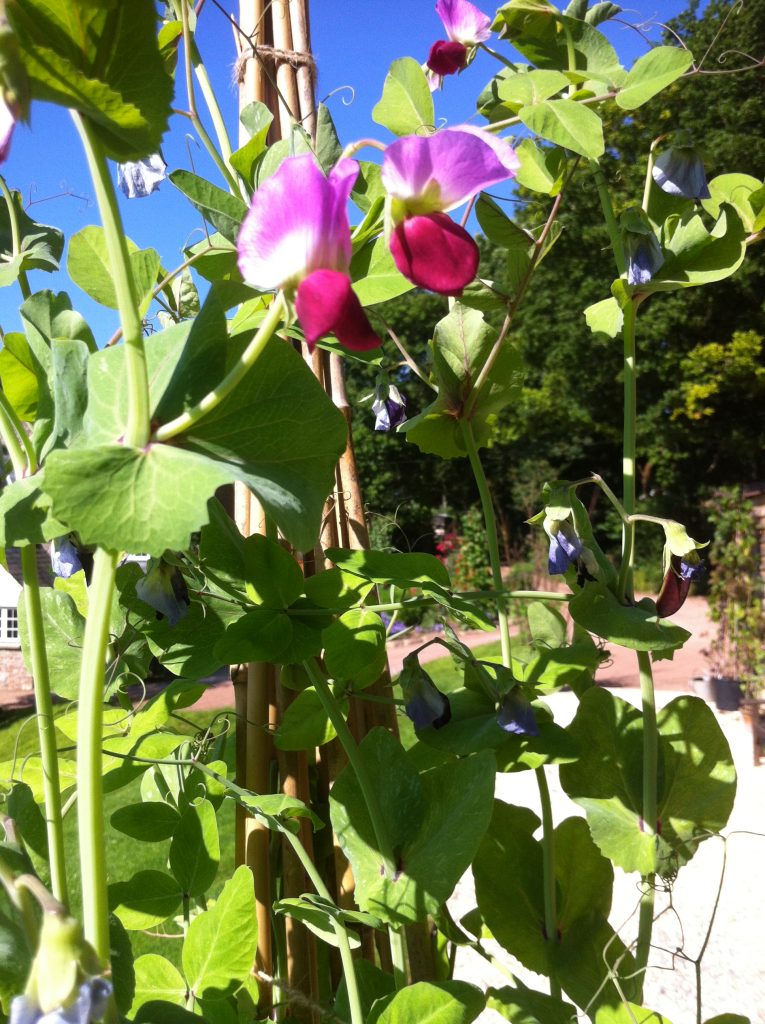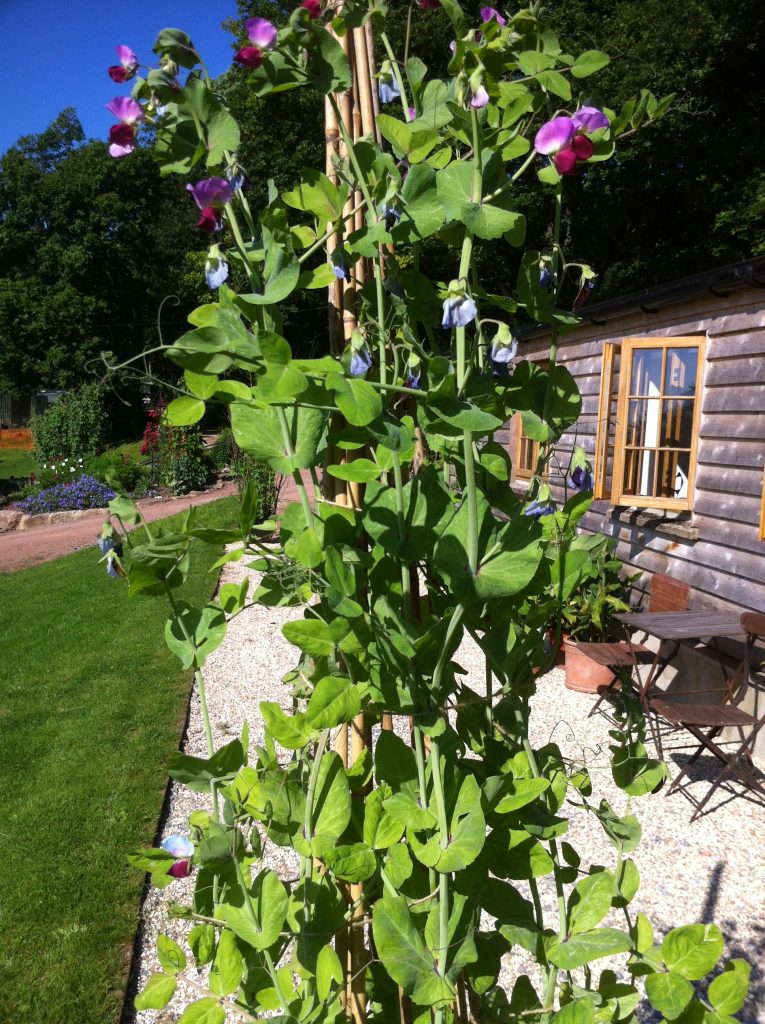 Betony Blue has shorter and rounder pods with larger peas than Sutton's Purple Podded. Like all tall peas, they grow well in large pots or tubs and can grace a flower border too.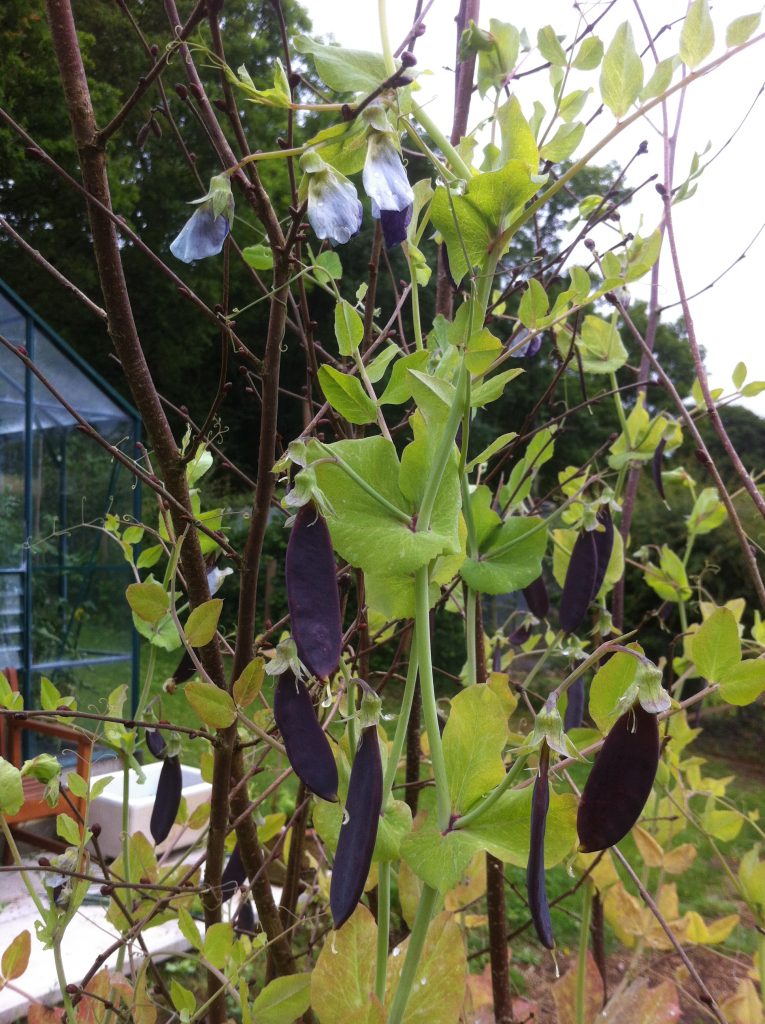 Often fellow growers offer me vegetables with unusual stories. Liam Gaffney who grows in Inverness-shire sent me Daniel O'Rourke. It grows to up to 2 metres with a heavy crop of small pods filled with sweet little peas. It is dual purpose so the dried peas can be used as a soup pea in winter. Daniel O'Rourke is an Irish heritage seed that comes from the Irish Seed Savers' Exchange. However, the provenance of the pea is mysterious. It was originally saved in the Russian seed bank in St. Petersburg that was founded by Vavilov at the start of the 20th century. Vavilov travelled the world collecting seed to put in the world's first proper seed library. So, did Vavilov ever visit Ireland and bring this pea back to his library or did Daniel O'Rourke get the seed from Vavilov? If so, what is the origin of this pea which has double flowers and is the result of selective breeding.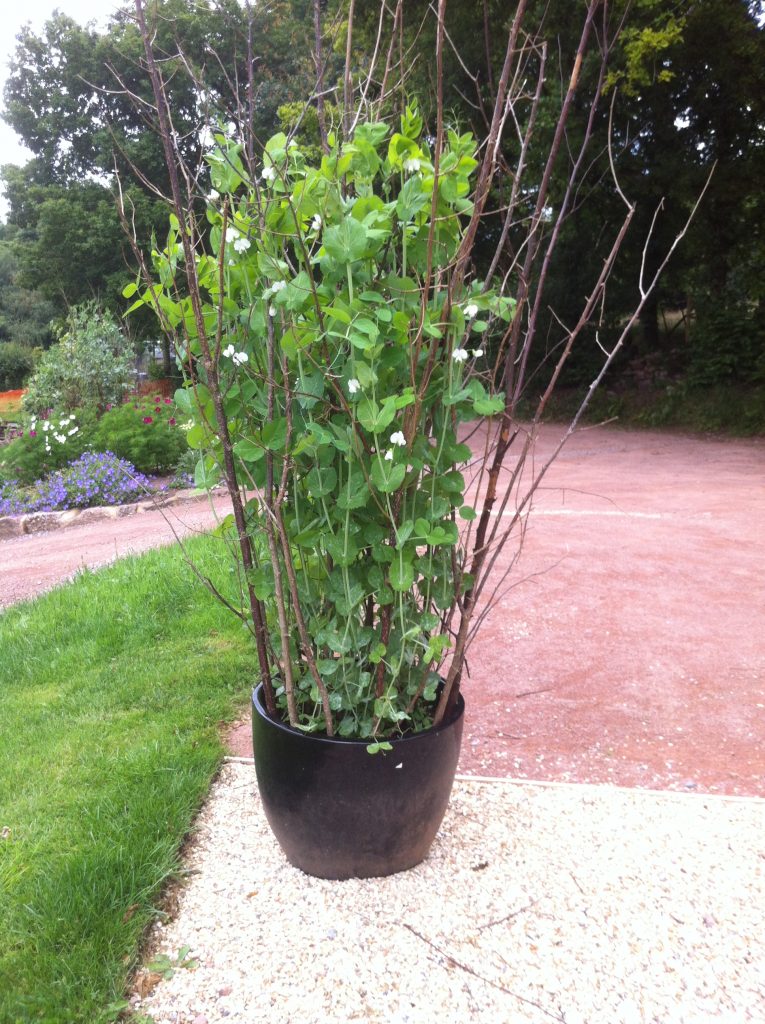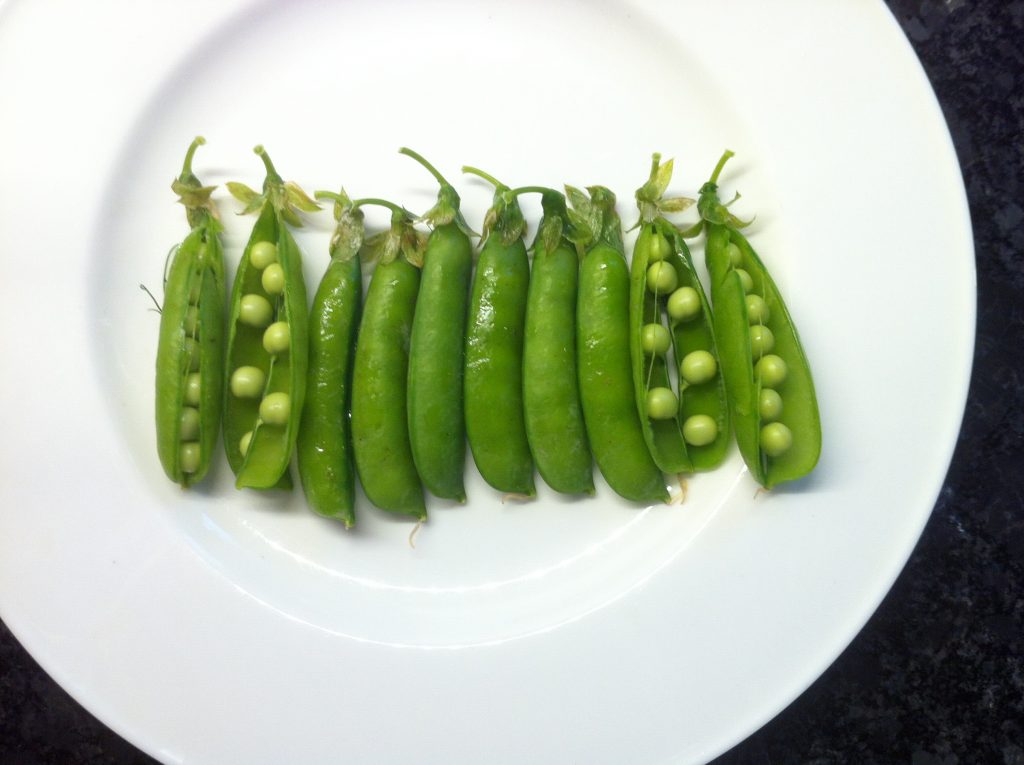 The Belgians also bred peas and another HSL variety I have had very good, heavy crops from is Espoir de Gembloux. it grows to about 1.2 metres and is a very heavy cropper with a abundant well filled pods.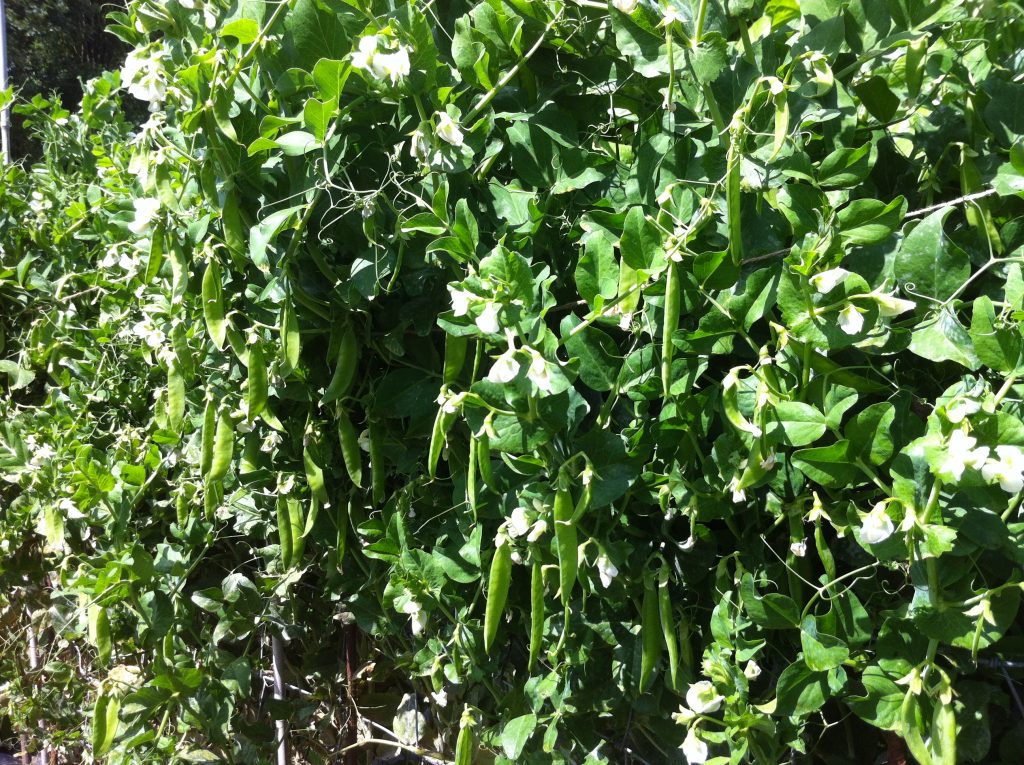 The third purple-podded pea I have grown this year has a great name but I cannot remember where I got it from! Hangman's Door grows to about 1.2 metres. I had a disaster because of the eight peas I had to grow, my hens escaped one day and ate six of them.  So with just two plants I have ten precious pods – after I ate the peas from a couple of pods to see just how nice they are – enough seed to grow on for a proper crop in 2017 maybe.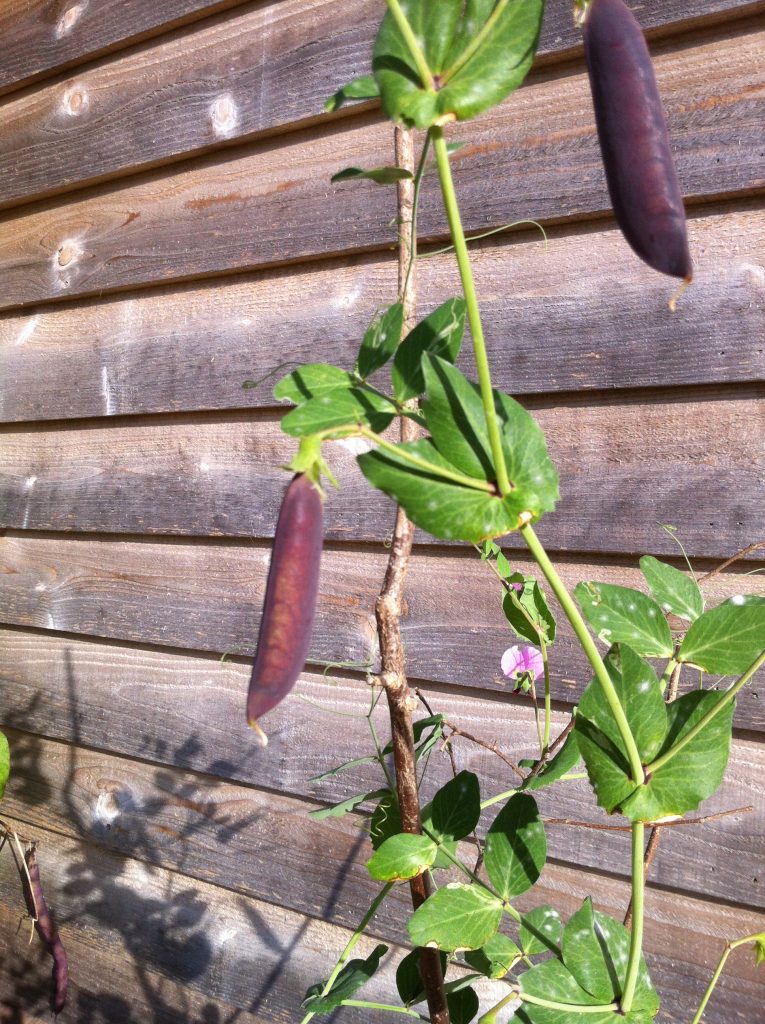 One can grow peas all year round. I was given a very special pea by my friend Jesus Vargas who lives in northern Catalonia. Pesol Negre del Belgarda is a very rare local variety of winter-sown tall pea that is grown for its black seeds which form a staple as a dried pea. It has the most gorgeous flowers and fat pods with a rough skin.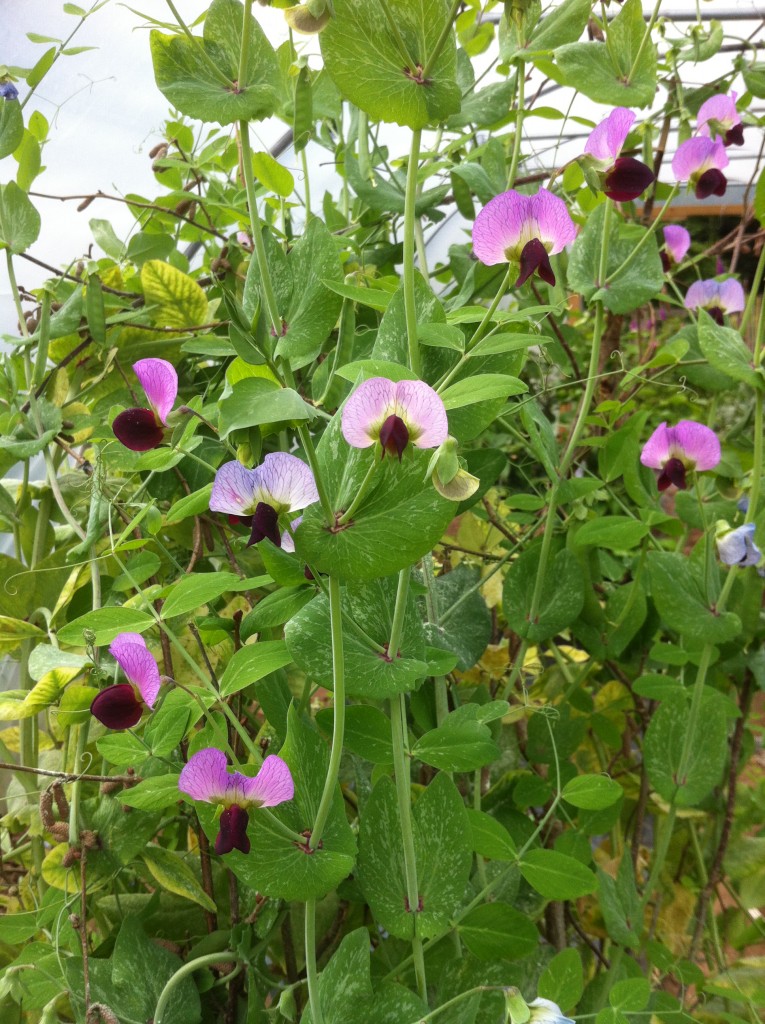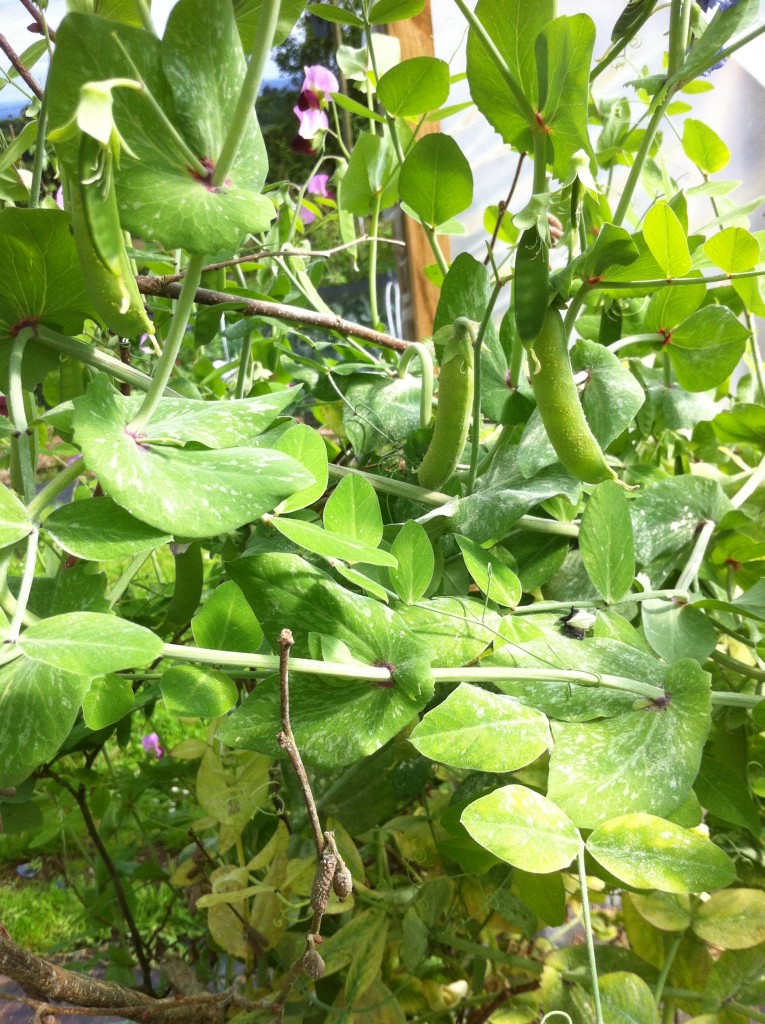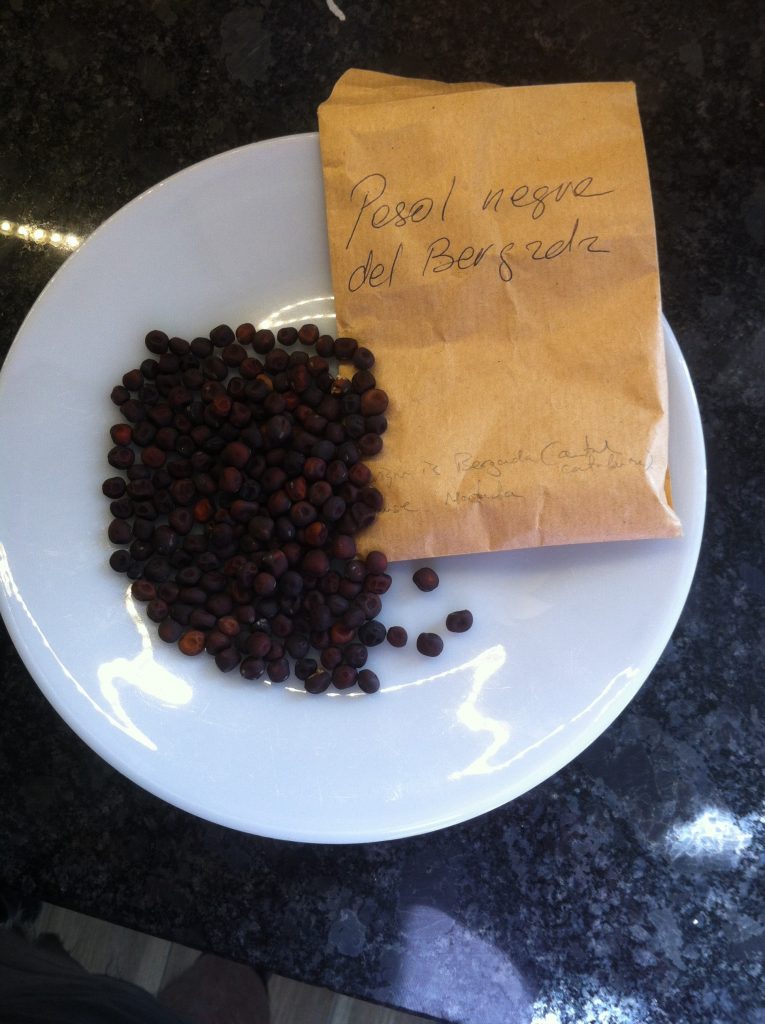 And finally a pea I sow in late autumn to harvest in May, a French stalwart that is commercially available, Douce Provence is prolific, tasty and hardy. I grow it in a polytunnel but the pea is quite happy sown outside in October and given some cloche protection through the worst weather until it starts to grow on in March.