For over 30 years I have been collecting vegetable seeds from many of the countries I have visited on my travels as a documentary film-maker.  It all started in the Ukraine in 1989 when I discovered a delicious hot but sweet pepper that was being sold in a market in Donetsk. The lady had a pile of her peppers on an upturned crate.  She had been growing this medium sized, thick-skinned three-lobed variety for as long as she could remember as had her parents before her.
Since then my travels have included discovering another hot, sweet pepper growing in an oasis in southern Morocco, heirloom chillies from Indonesia, Cambodia, Mauritus and East Africa.  I have found heirloom and native varieties in recent times in Syria and Burma – two countries where native varieties are under particular threat.  Some seed is now with the Heritage Seed Library.  As a passionate seed collector and saver I propagate orphan vegetables for the HSL and share my collection of nearly 500 varieties with other collectors and growers in Britain and the rest of Europe.  I also acquire heirloom seed from the USA which I experiment with to see how well the vegetables can grow in a British climate.
On my travels I have had many surprising encounters and adventures and made a number of exciting discoveries – especially of peas and beans, tomatoes, capsicums and cucurbits.
In my illustrated talks I recount various journeys and the discoveries I have made.  I explain how to collect and save your own seed, including what simple bits of equipment are required for success and also bring seeds for the public to grow themselves, to save and to share.
I am happy to travel anywhere in the UK.
For garden clubs, societies and charitable groups my  fee is £150 including travelling expensed for venues up to 10 miles from home,  For venues further away I charge travelling expenses of 50 pence a mile for the round trip
For venues over 100 miles from Itton my fee is £250 plus the cost of a return rail fare or mileage, whichever is most convenient.  If you would like me to give a talk for your club or organisation then please email me adam@veggingoutwithadam.com
STOP PRESS: Whilst the pandemic has made it impossible to give talks in the flesh I am very happy to give talks using Zoom.  They last 45 minutes approximately and I allow 15 minutes for Q&A.  For this the charge is £50 and I can give any of the talks listed below.
TALKS
THE ADVENTURES OF A SEED DETECTIVE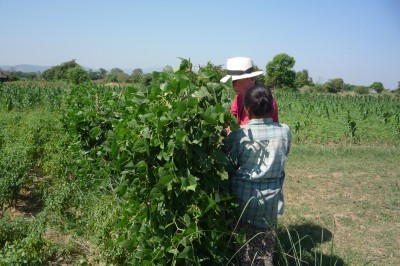 In this talk I tell the story of my vegetable-hunting journeys including a trip to Syria in 2011 just as the conflict was taking hold and of the vegetables I discovered as I travelled around the country – most especially Syria's broad beans, the oldest cultivated crop in the world – and of the need to conserve native varieties around the world and the small-scale horticultural infrastructure where families have grown and saved seed for generations.  Other seed detecting trips have been to Myanmar and Indo-China, Africa, throughout Europe, Australia, The Far and the Middle East; places where I have made some very exciting discoveries of heirloom vegetables including a truly remarkable butter bean from Shan State in Northern Myanmar and which I have grown successfully – The Angry Bean – and the story behind its name.
THE ADVENTURES OF A SEED DETECTIVE PART TWO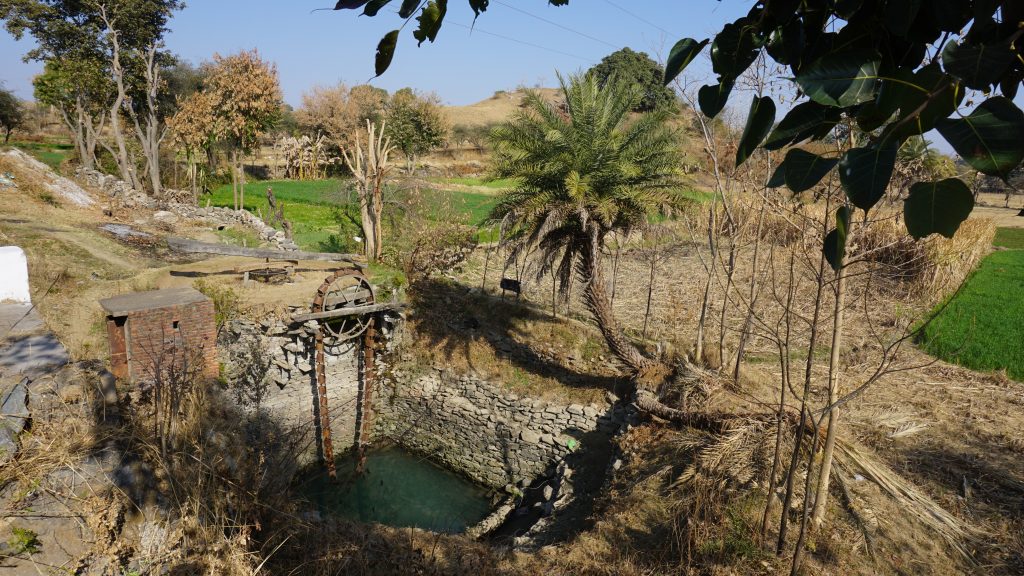 Going by the subtitle, The Culture of Saving Seeds, this illustrated talk tells the story of a journey to Rajasthan in search of local and native varieties of garden vegetable where I make some surprising discoveries.  I talk about some of the characters I have met in my travels around the world who share my passion for conserving local varieties and the importance of saving seeds as part of preserving and celebrating  our own cultural identity with specific examples from much closer to home.
GARDENS OF THE MEKONG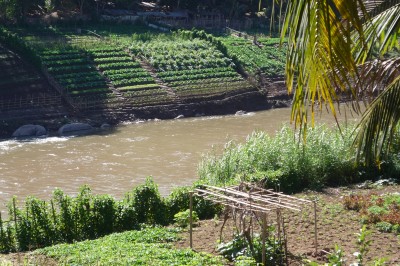 In this talk I recount my journey down the Mekong through northern Laos and of the remarkable vegetable and garden plots that are created every year on its banks as the river flood waters subside during the dry season.  On this journey I discovered a number of wonderful native and heirloom vegetables which I now grow and share.
SEED SAVING MADE SIMPLE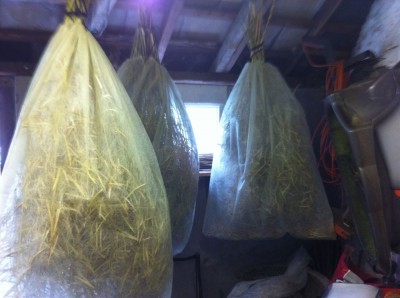 Saving your own seeds is easier than you think, rewarding and money-saving. In this talk I demonstrate the basic approach to saving your own flower and vegetable seeds and how to store them so they remain viable for many years. This is an illustrated guide to seed saving made simple with all the tips and tricks for success. As a HSL seed guardian I grow varieties especially for the Heritage Seed Library and discuss the benefits of being part of the organisation, seed saving and sharing of heirloom and local varieties.
A GARDEN ABOVE THE ESTUARY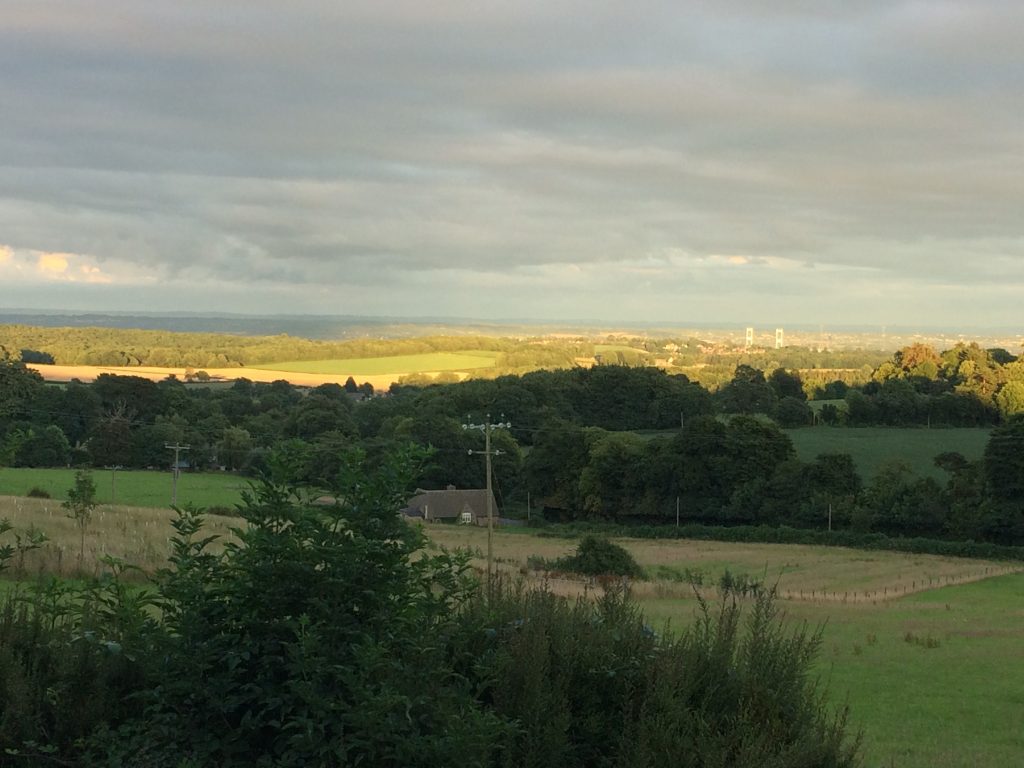 From a neglected field in 2014 to a highly productive fruit and vegetable garden, my plot, overlooking the Severn Estuary is an arc for growing nearly five hundred varieties of rare, endangered, delicious heritage and heirloom varieties from around the world.  In this talk I tell the story of my work as a seed guardian for the Heritage Seed Library and the benefits of sustainable and organic gardening.  With very little effort one can turn the most neglected space into an imperfect paradise! Filled with guidance, helpful tips and techniques to keep growing affordable and pleasurable my mantra is, 'If you want to eat great food you really should grow it yourself!'
ARTICLES