The winter of 2015/16 has been great for salad crops.  The mild weather has meant that even a summer lettuce like Little Gem has survived through the winter and makes a tasty addition to the hungry gap.  This little darling was harvested over the weekend.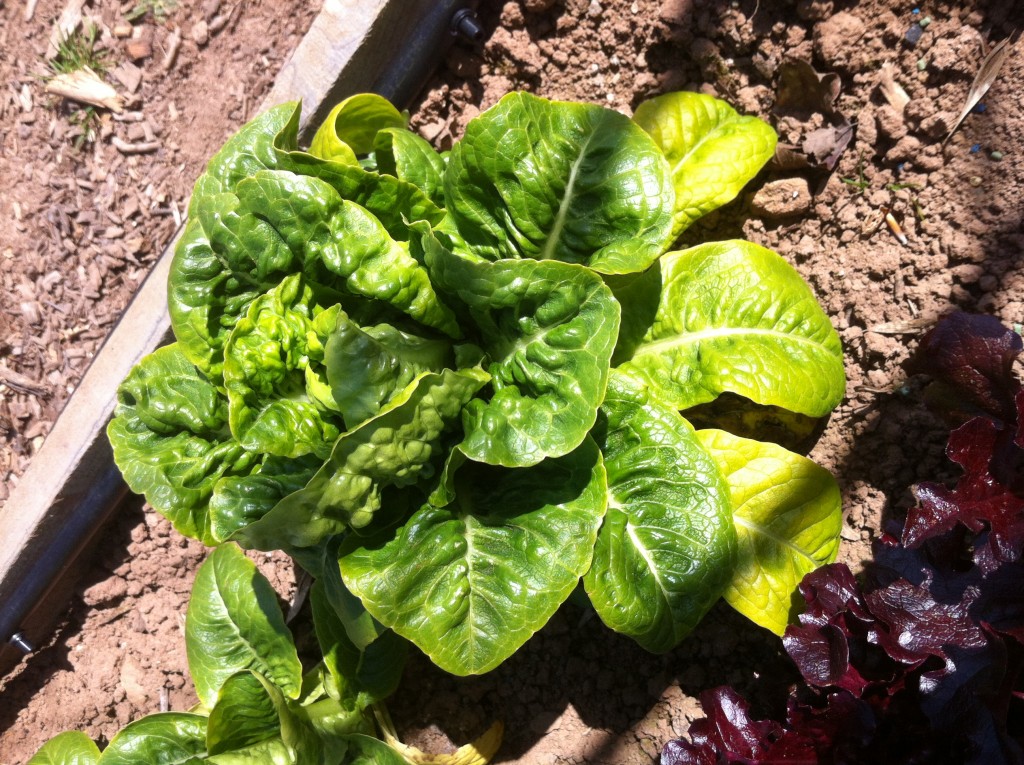 There are a trinity of rather lovely winter lettuce that are now almost at end in my garden.. Sown between September and October last year, they have provided me with a delicious and varied crop until now.
First up is Latuccino, an Italian variety that was given to me by the gardener who looks after my old school's two-acre bio-dynamic walled garden.  Grown as cut-and-come-again, I start thinning them in early January to 30cm apart and allow them to heart up.  This is a truly delicious variety – sharp and tangy; one of my absolute favourites and well worth growing.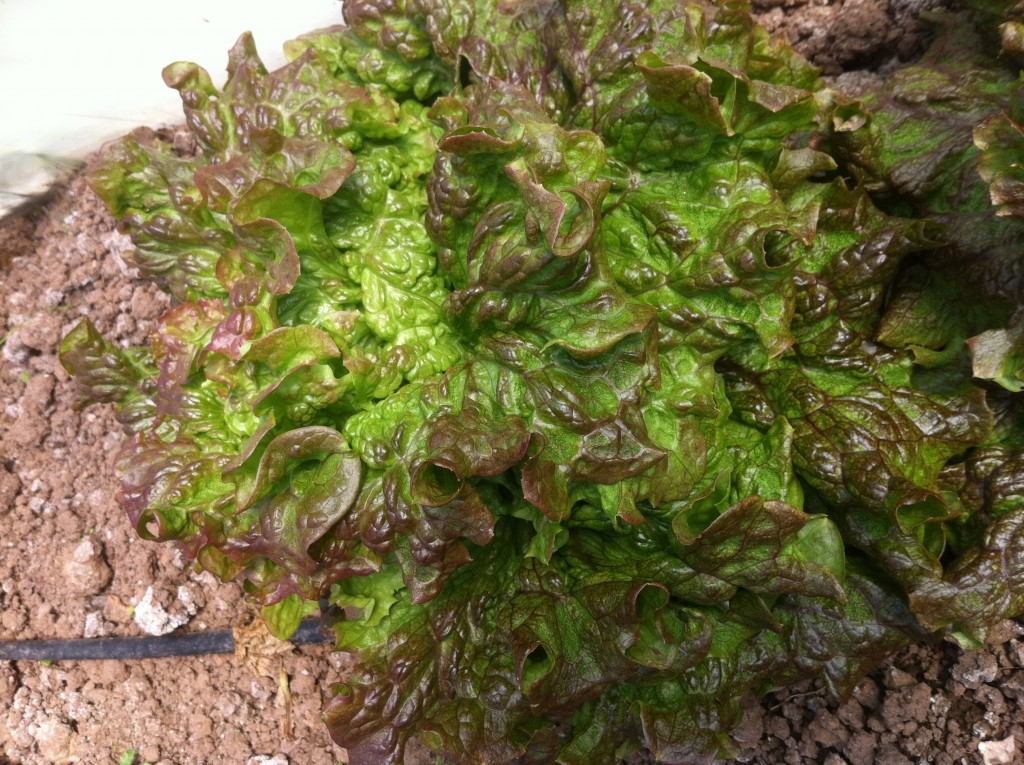 I save seed of Latuccino and it does have a habit of self-seeding!  
The trinity of lettuce includes two that come from Garden Organic's Heritage Seed Library.  First up a wonderful French loose cos type, Rouge D'Hiver that has a taste that is quite unimpeachable; crunchy, sweet and colourful too.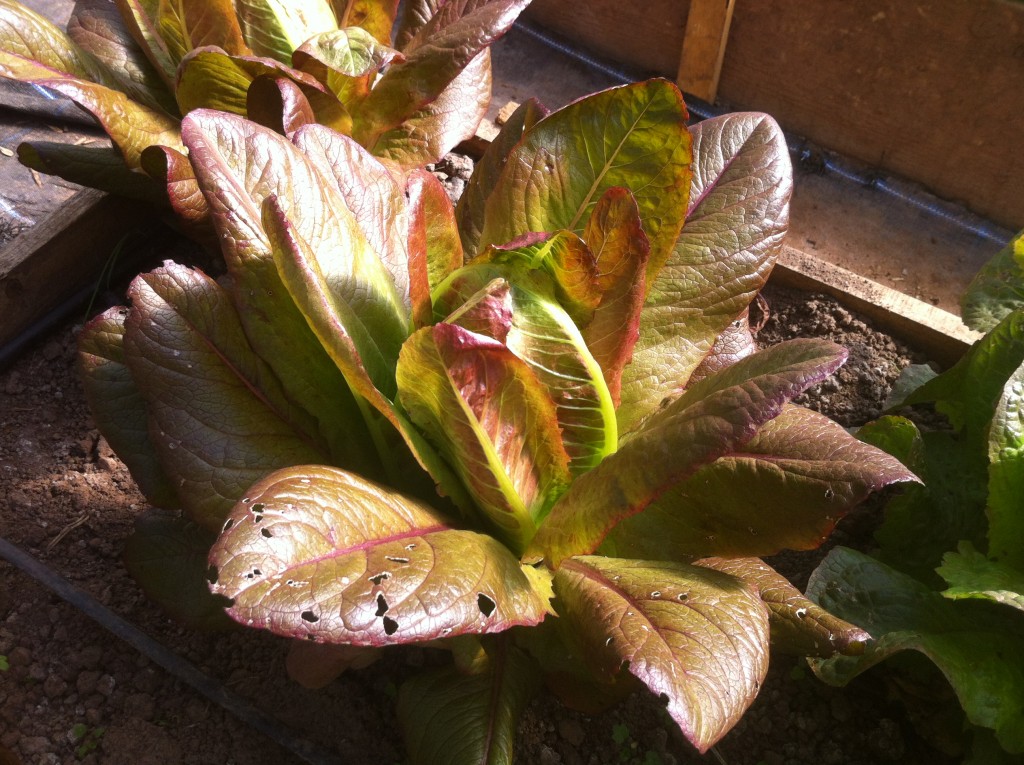 And finally, an English variety, Bloody Warrior.  The blood-red spots on these super-sweet green leaves tell it all.  I plan to grow this variety for seed for 2017.