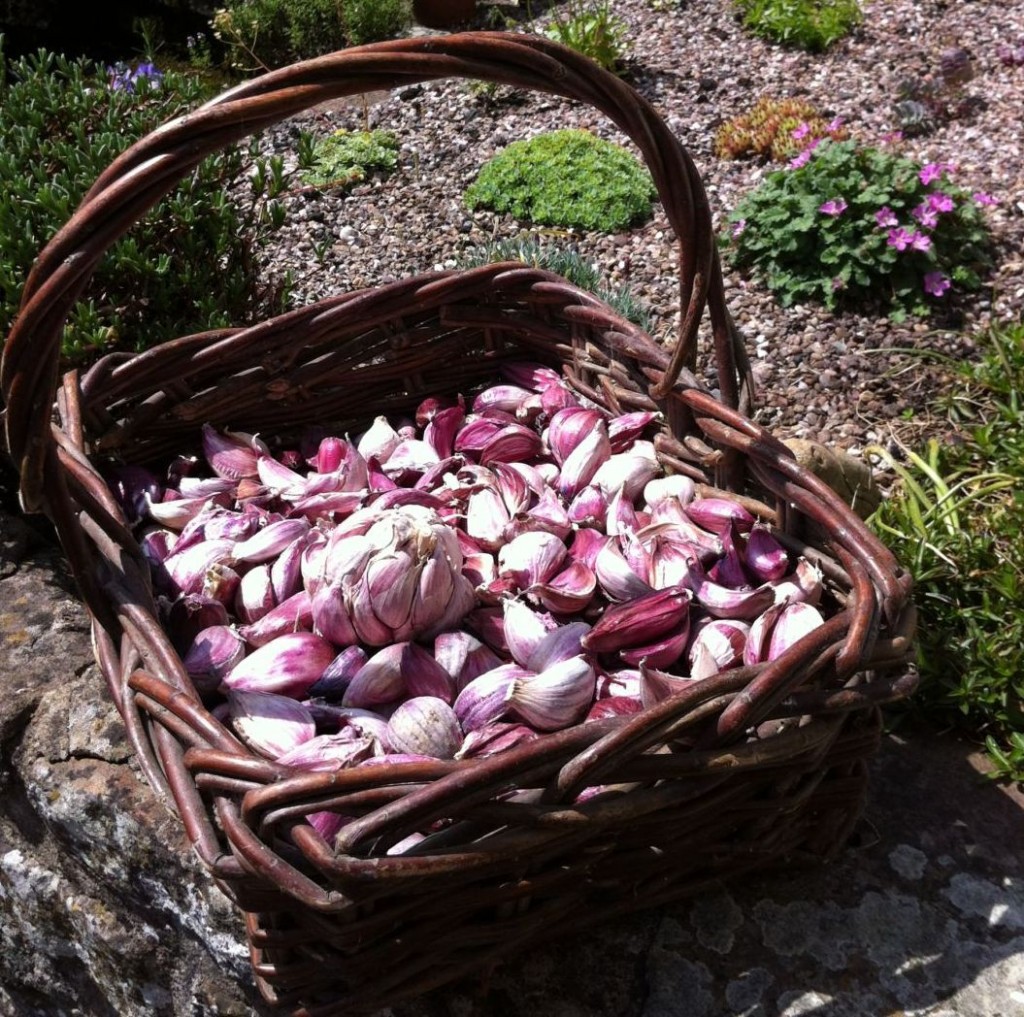 Back in March this year I visited Oman.  (see my earlier post). I had wanted to visit this corner of the Arabian Gulf to witness the great diversity of flora and fauna it is famous for. Needless to say, I was not disappointed.  The great surprise was coming across large amounts of garlic being grown on the Sayq plateau at Jabal Al Akhdar.  There I met a wonderful, hospitable and very enthusiastic garlic-grower, Nabhan, owner of the delightful Sahab Hotel.  He promised to send me some of his crop to both taste and cook with, but most importantly, to grow.  Last week a large sweet-jar full of garlic arrived with the post.  How it made it through customs I have no idea – you could smell the contents from down the street – a heavenly sweet garlic perfume.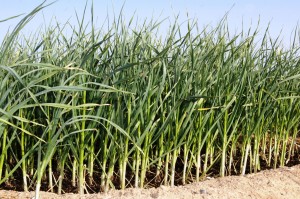 Nabhan tells me that this garlic is unique to his region of Oman and probably originates from a French garlic brought to the Middle East in the 18th century. However, this quite magnificent variety could have a more ancient provenance and is certainly a distinct variety having been grown in Oman for centuries.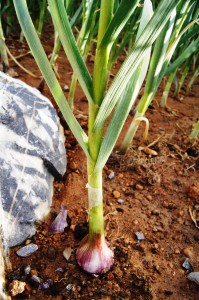 I plan to share some of the cloves with other collectors and will be planting myself in the autumn in one of my polytunnels. I do believe though, that this garlic will do well here. The Sayq Plateau is high at over 1,000 metres above sea-level. The winters are short but can be very cold with snow and freezing temperatures. Nabhan plants his garlic in the autumn and harvests in June.  My guess is that I will be able to harvest in July from a late Octobetr planting.  Only time will tell.