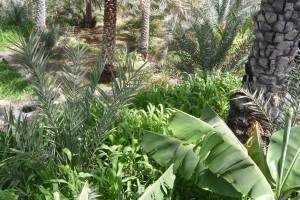 It is now more than a month since I have returned from a very enjoyable trip to Oman; a country of mountains, desert, vast empty coastline, diverse wildlife, lovely people and some spectacular produce! There was one particular discovery I made that I hope will add to the pleasures of life in the kitchen.
Oman has some of the most fertile and productive land in the Arabian Gulf. It is home to the widest variety of flora and fauna in the region and grows the finest dates I have ever eaten. The mountains are full of wadis and springs that provide water to some of the most amazing and impressive terraces I have ever seen. The Sayq plateau is where roses are grown to make Oman's famous rose water. On the terraces are also grown pomegranite, olives, mangoes, dates, oranges and lemons, apricots and almonds.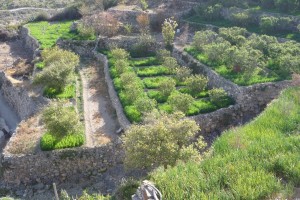 When I visited these terraces in early March the roses were still in bud as were most of the fruit trees. But there was one crop that really surprised me, a delicious purple garlic, which I found growing in a large terrace – a variety I understand was introduced to the region centuries ago and is now effectively a native as farmers grow from their own saved cloves.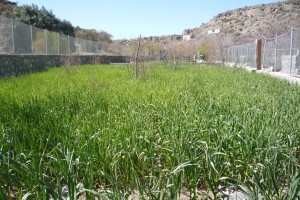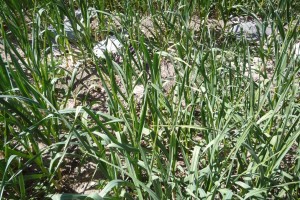 I was able to buy some garlic locally which I now have growing in one of my raised beds and as of today it is looking good!
Oman's fertile and productive plains north of Muscat are where most of the vegetables are grown and I was able to see just how varied and productive the country is when I visited the main fruit and vegetable market just outside Muscat.