GROWING PEAS IS EASY PEASY!
I got a call from a friend who asked me if he could grow seeds in an egg box. I thought about this and recon they could be fantastic for starting off peas. I found four egg boxes at home. First I removed any sticky labels on the lids.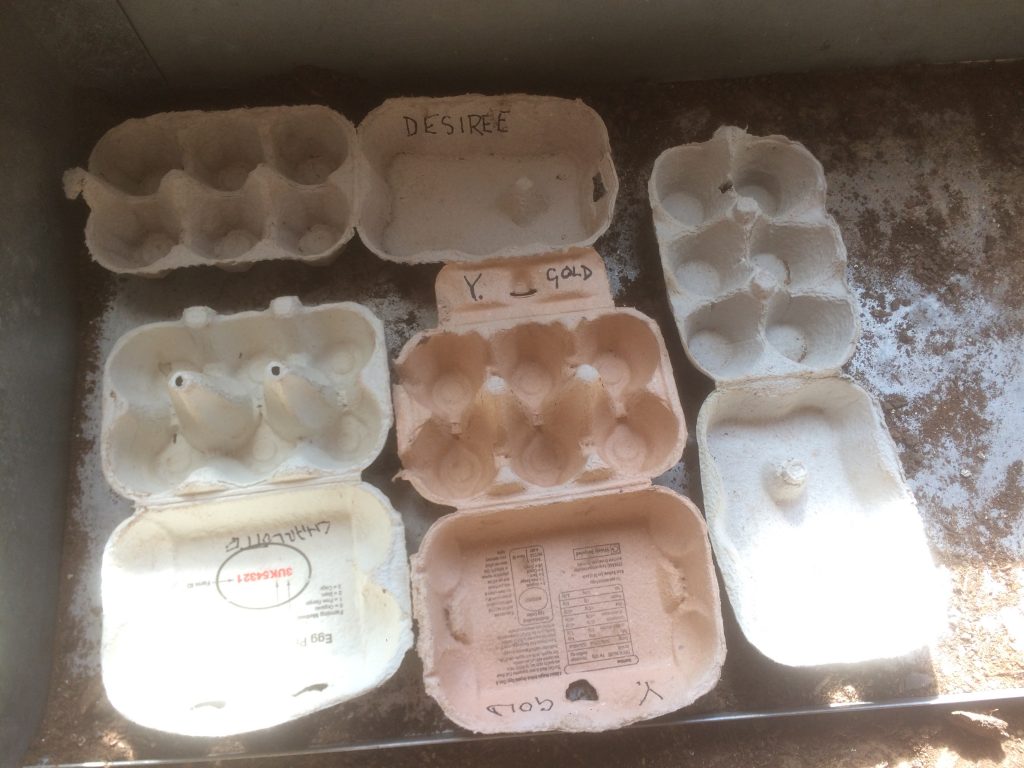 I filled the boxes up with a mix of garden soil and old potting compost. If you don't have potting compost it doesn't matter, just use garden soil and be sure to make sure to remove any small stones, weeds and crumble it into as fine a tilth as you can. I then sowed twenty seeds into each box in two rows as you can see. Thiose 80 seeds will be enough to grow a 1 metre row of delicious peas.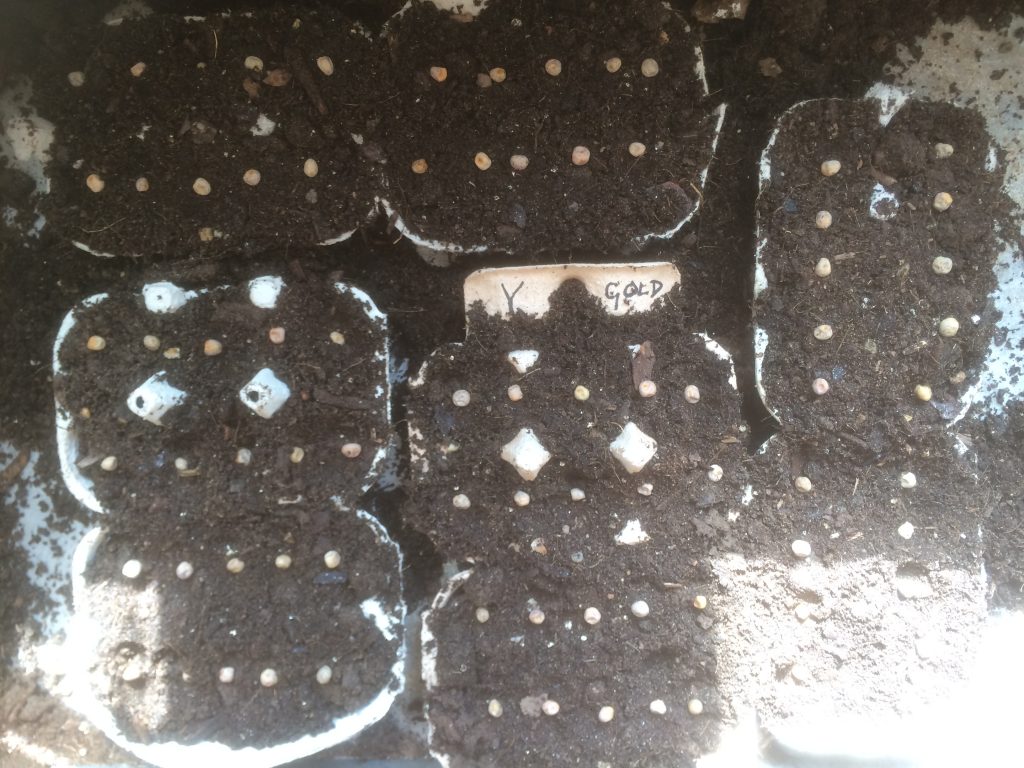 Then I gently pressed the seeds into the soil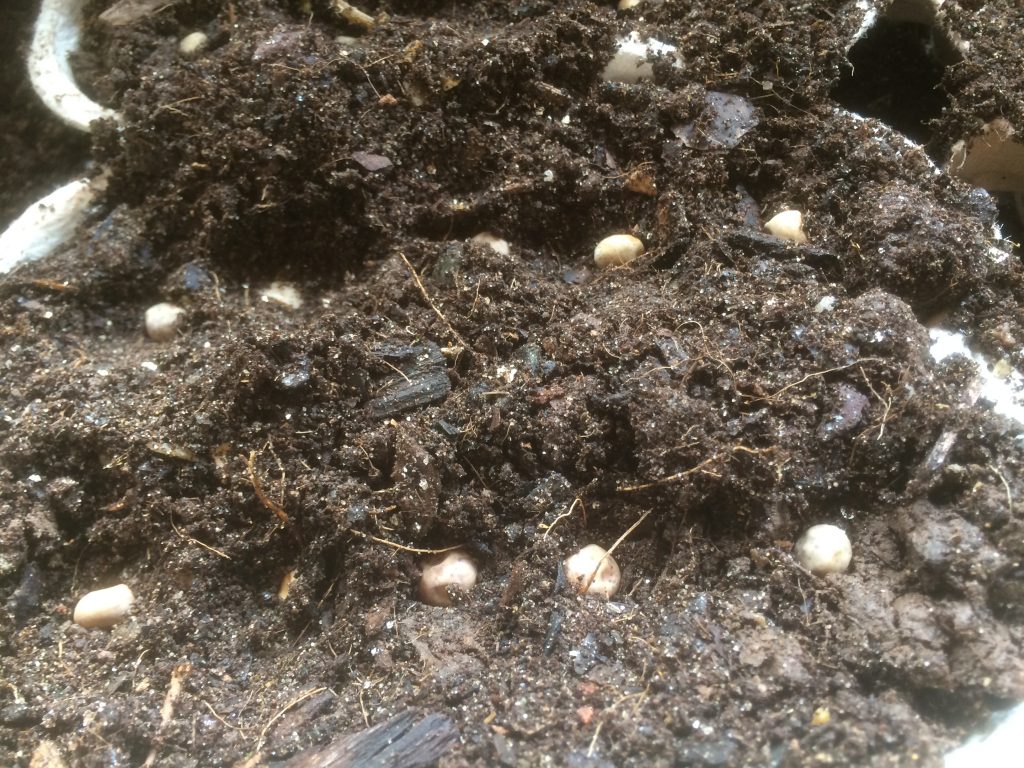 And then covered the seeds with more soil. The peas need to be about 1 cm below the surface. I then put them in a large tray and very gently watered the boxes using a watering can with a fine rose. if you don't have one of these it doesn't matter. Water using a small jug. You don't want to wash the soil out of teh boxes, exposing the seeds.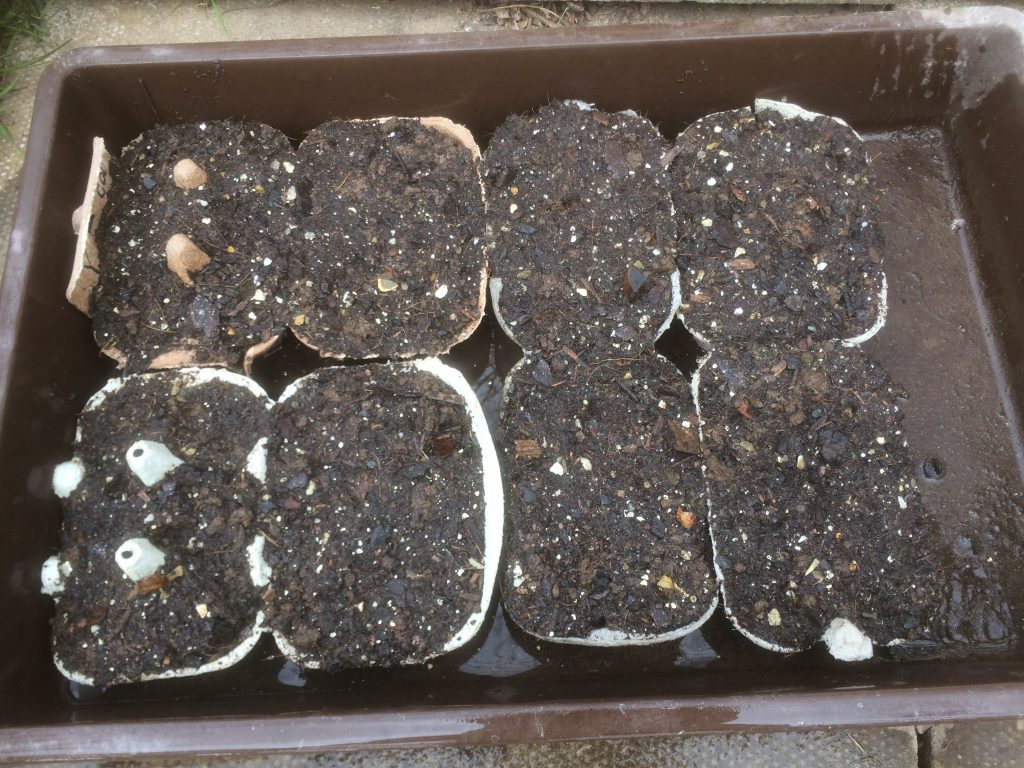 Now, leave the boxes in a sheltered spot outside. Mice love germinating peas so it is worth putting some cardboard or even a sheet of glass if you have some over the boxes. In a week or so the seeds will germinate and then any cover will need to be removed. Be sure that the soil is kept moist. When the seedlings are about 2 cms high I will plant the boxes straight into the ground where the cardboard will decompose and the peas will happily grow away.